ELIot the award winning vertical garden with #IOT technology. Designer Nicolò Orlandi.
The founder of Gardenstuff, Francesco Tirinnanzi, pictured at the Homi fair in Rho (Milan, Italy).
The team prepared a stand for the new product the company has developed. ELIot ia an intelligent, AI assisted, vertical garden for the home. It can be used in the interior of the home and, out on the exterior wall, of your home.
Clara d'Antuono, Simone Vignati and Guido Bertoncini did a good job in the space available at Design Competition Expo Dubai 2020. Nicolò gave us insight in the design of ELIoT, the key elements of how digital helps us to get near to our beloved Green and plants. The area at the fair reserved for the award winners of the competition by Regione Lombardia and Politecnico di Milano.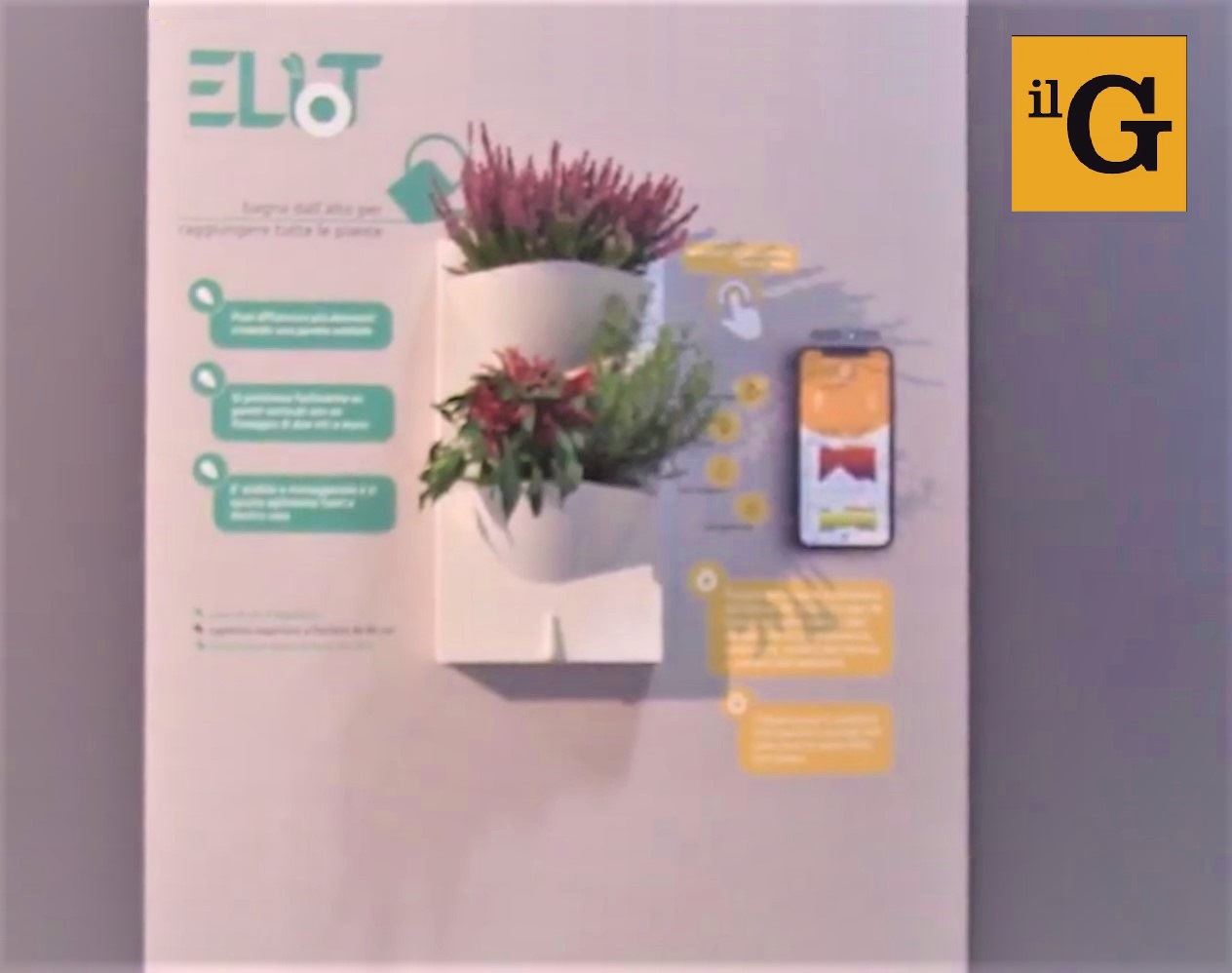 The product has also been featured in a movie shot at the Homi itself. By the leading newspaper Il Giornale, (link Youtube > you can see ELIoT at min.4.14), as well as in an article in the national newspaper Il Giorno.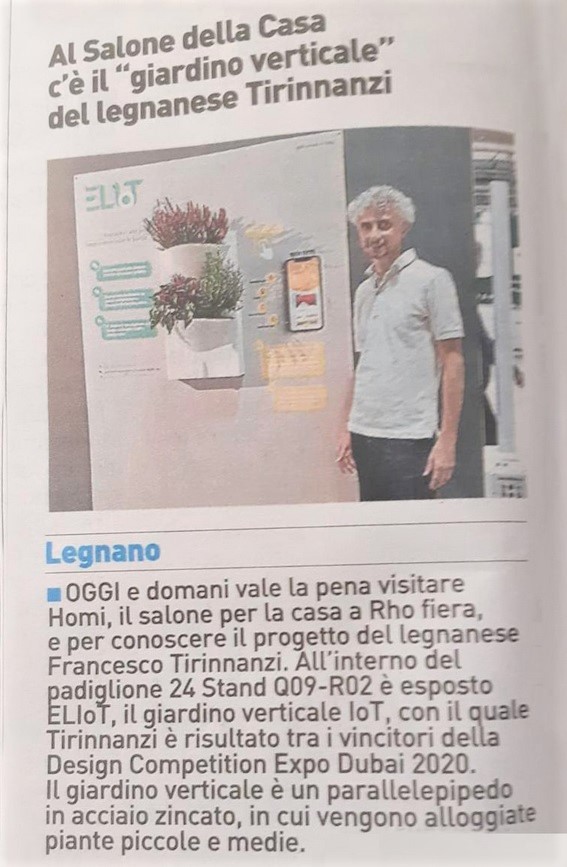 Francesco came back, on purpose, from the startup acceleration process in New York, organised by ICE the development agency of the Italian government. A programme which is highly selective and for which Gardenstuff has been chosen.
More info about Homi in this article. (Article by Gardenstuff in Italian).