The Milan edition of the 2017 Challenge Cup at the TAG, Talent Garden via Merano. With 20 startups.  Pitching for 2 minutes each + 1 minute for the jury's questions.
Last but not least to come upstage, Joshua Priore (see picture at top) with a "smashing", high quality and professional pitch.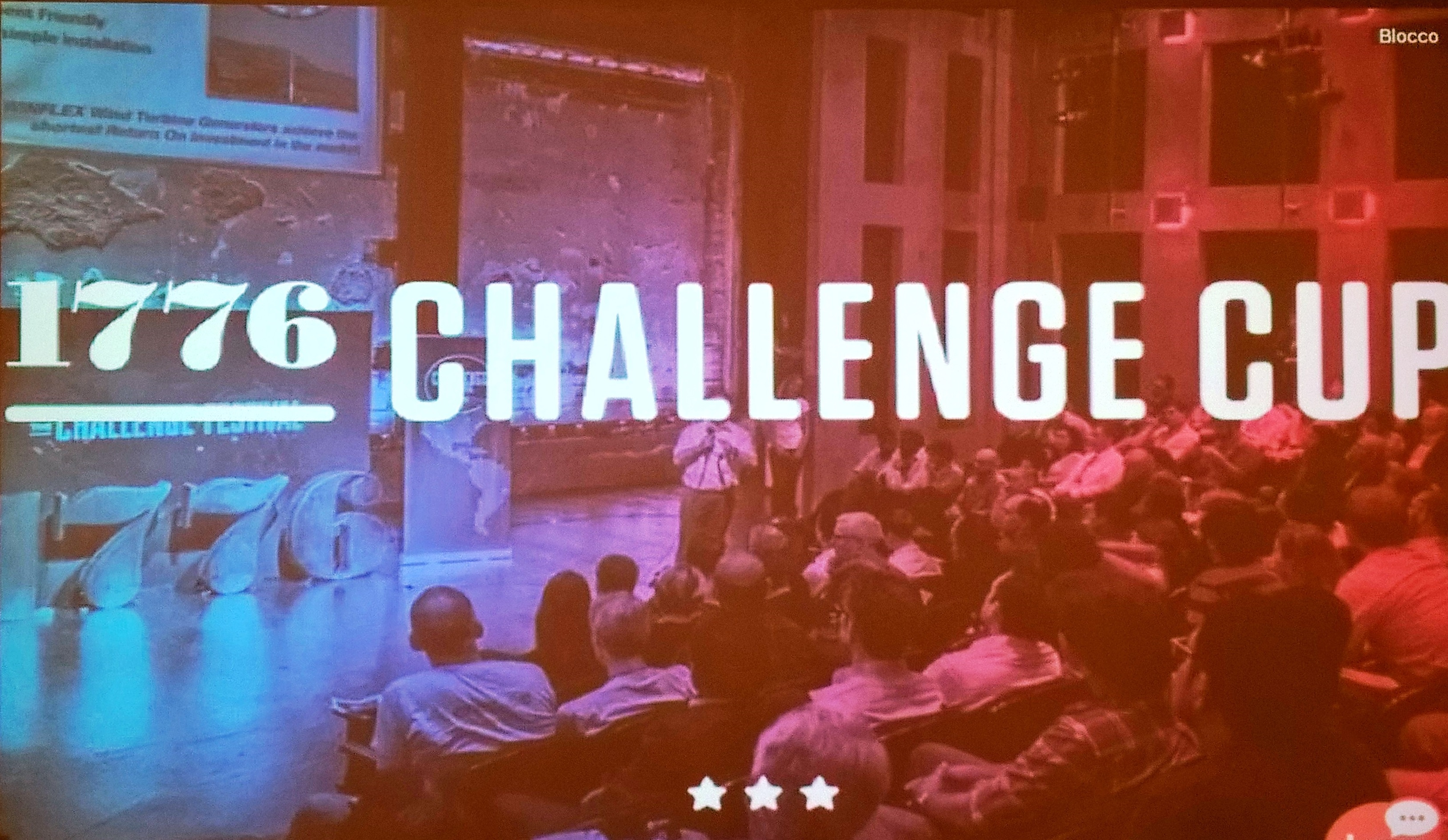 Challenge Cup is a worldwide tournament for the most promising, innovative startups to win prizes, make connections, and share their vision on a global stage. This year, 1776 is partnering with 75 cities to host Challenge Cup Local events, and Talent Garden is excited to host the competition for Milan's top startups!
Worldz is a tool for e-commerce which understands Facebook users popularity, giving them an economic value. This value will be used as a daily discount for their purchases on Worldz ecommerce partners. When customers do purchases they have to share the post on Facebook to get the discounts. This makes ecommerce cooler than before.
In the picture Marnix Groet on the left and Joshua Priore on the right.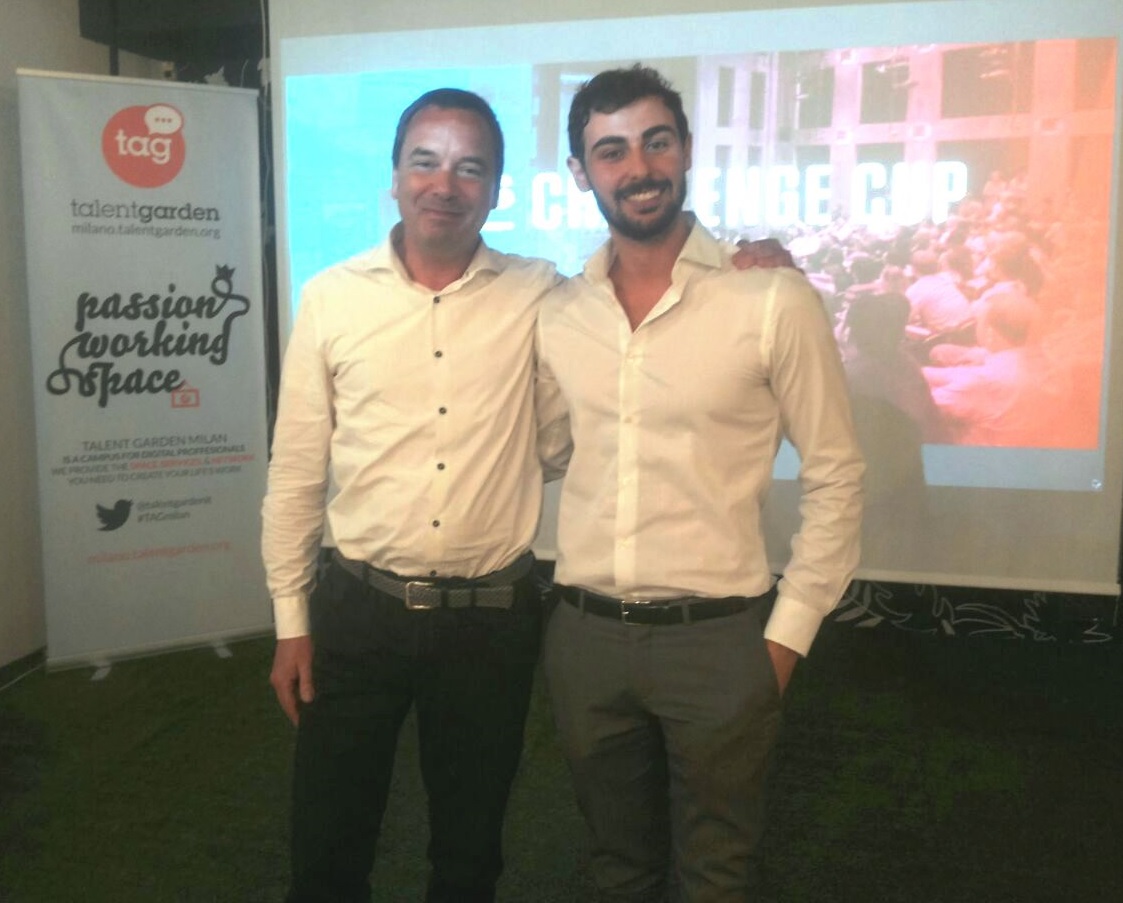 Video of the event with Joshua Priore pitching "live":
For detailed information about Worldz please have a look at the website of founding investor Creative Thinking Ventures.