SHAREWOOD DOES IT AGAIN
Published in the Italian Newspaper "Il Giorno" on Thursday 21 December 2017
Special Award Turismo e Cultura #turismoecultura
At the Open Summit 2017 organized by StartupItalia! the startup Sharewood has been awarded a special prize and award by the jury for its achievements in the Tourism Industry, as a startup.
The team is delighted and it shows!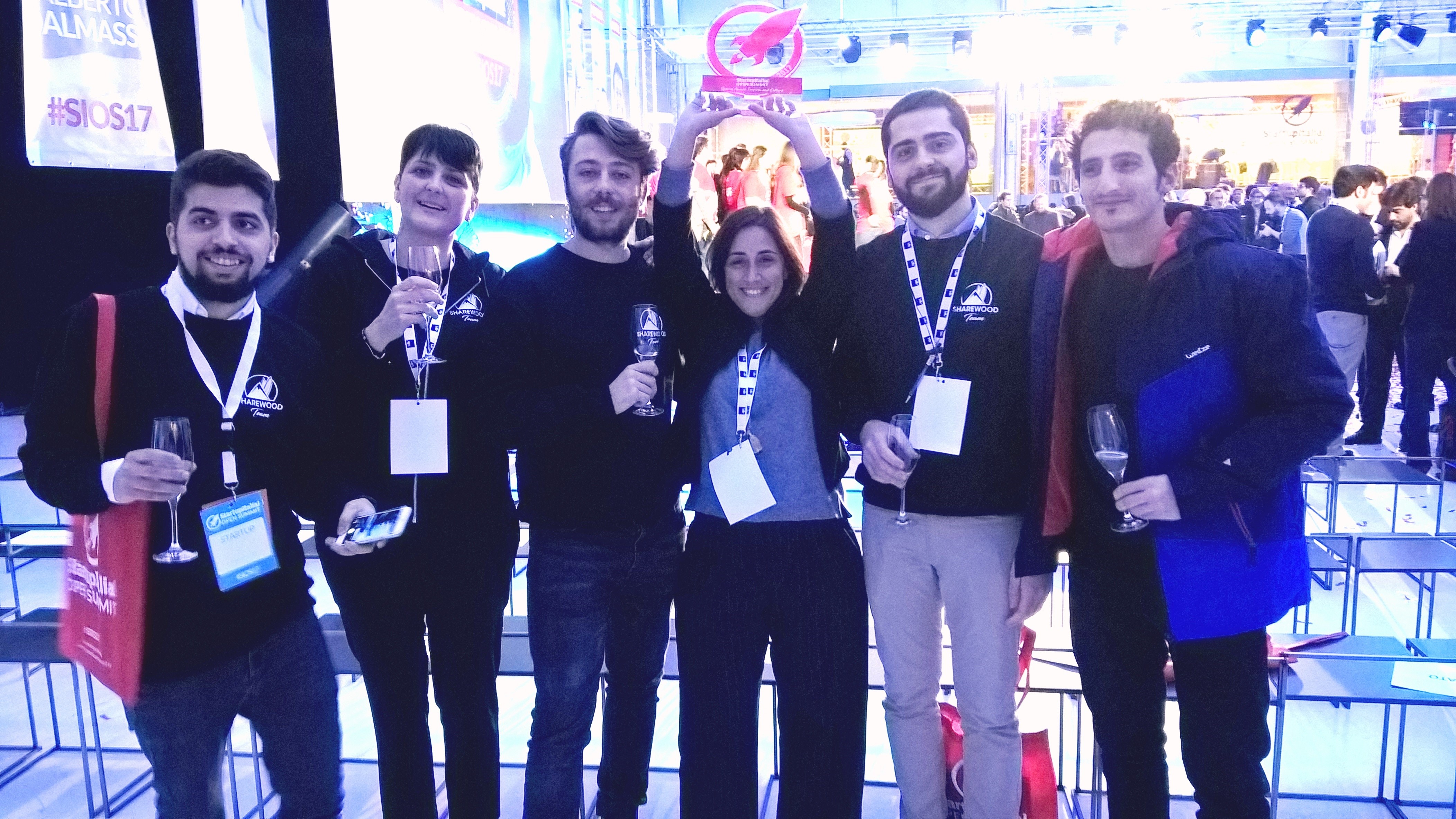 Picture with trophy: #SIOS17 StartupItalia! "Special award Turismo e Cultura". Trophy in the hands of communication manager Benedetta Cardi, on her left founder and CEO Piercarlo Mansueto, on her right business developer Paolo Greppi. In the picture from the left, digital PR Giovanni Franco, partnership developer Margherita Greppi, while the first from the right is community developer Fabio Immordino.
Not in this picture, but second from the left in the picture below is COO Giulia Trombin.
Sharewood is a vertical community of sports and outdoor enthusiasts.
A community of people with a common interest for outdoor activity, and a marketplace for renting the equipment that goes with it. Experiential tourism and events with the community are a recent new development, as well as partnerships with leading companies in the Tourism Industry.
Sharewood has thousands of users who share the passion for an active and sporty lifestyle.
The startup is managed by a young and dynamic team (15 members) of founders and developers, who are 100% on the project, to develop Sharewood in Europe.
And the results are clearly visible in the metrics and traction.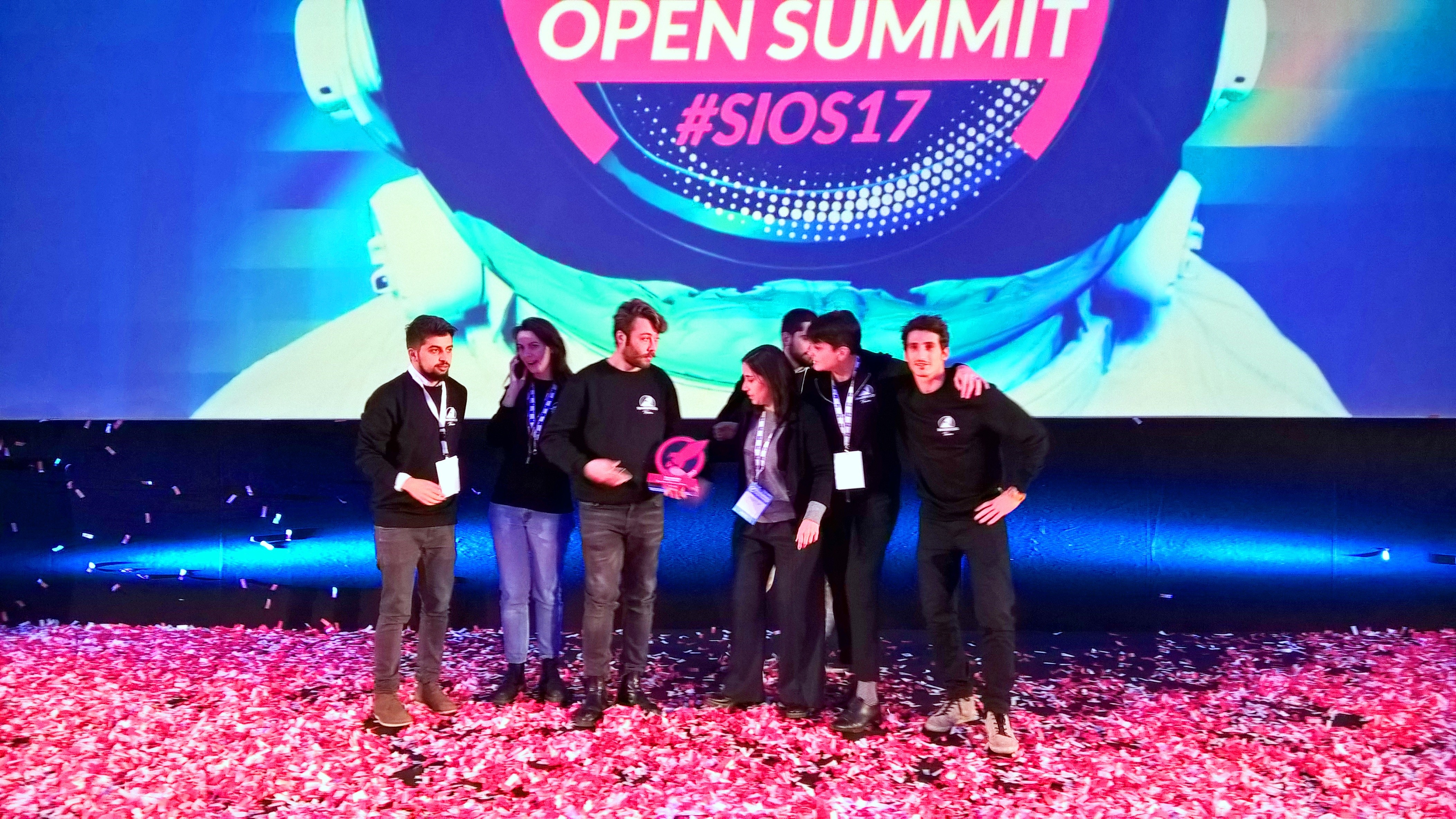 Below another picture with the members of the team who were present. Not in the pictures, because he was manning the stand Sharewood had at the event, is business developer Andrea Battezzati.
See you all at #SIOS18!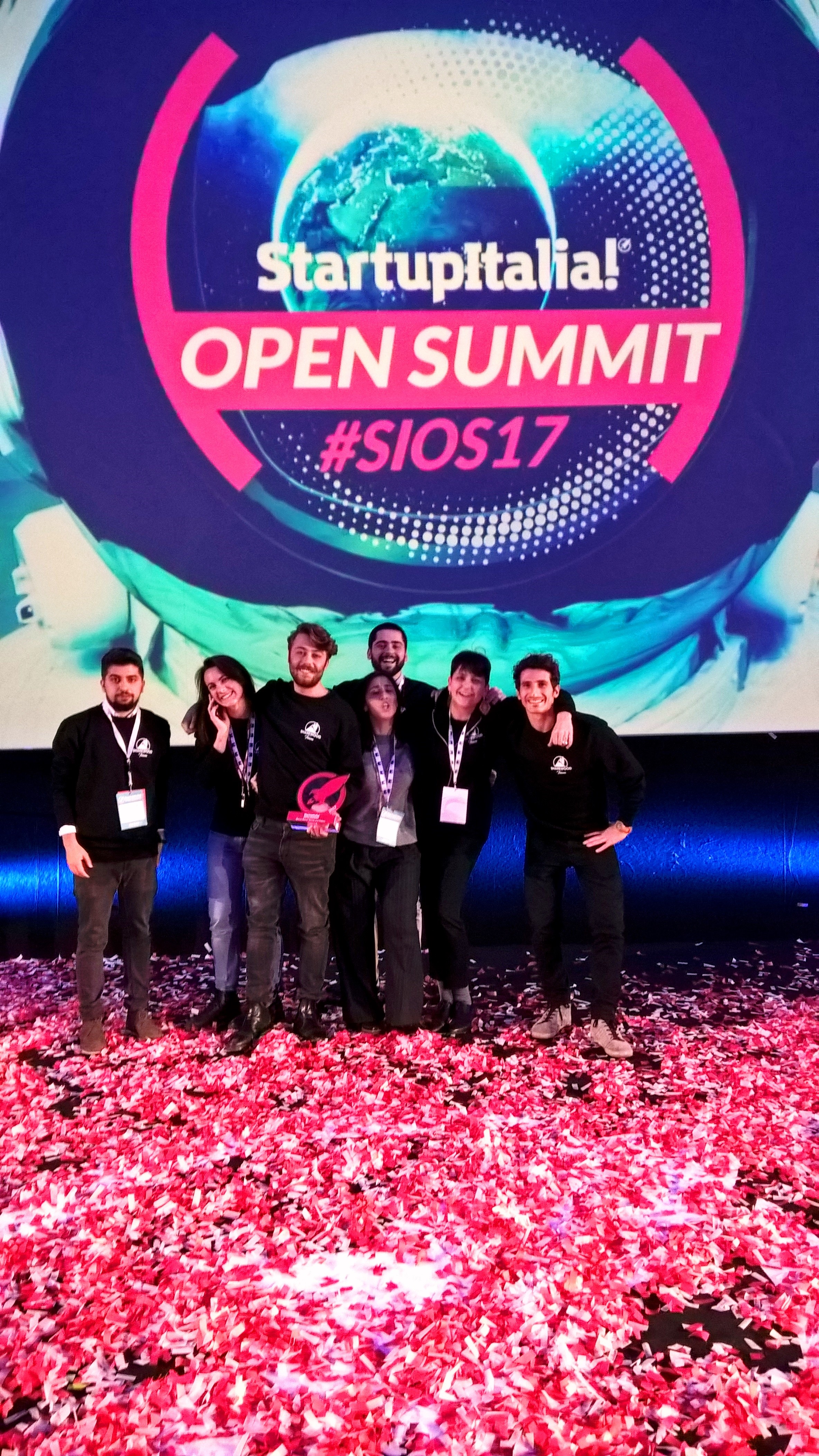 LAB Creative Thinking
Creative Thinking Ventures